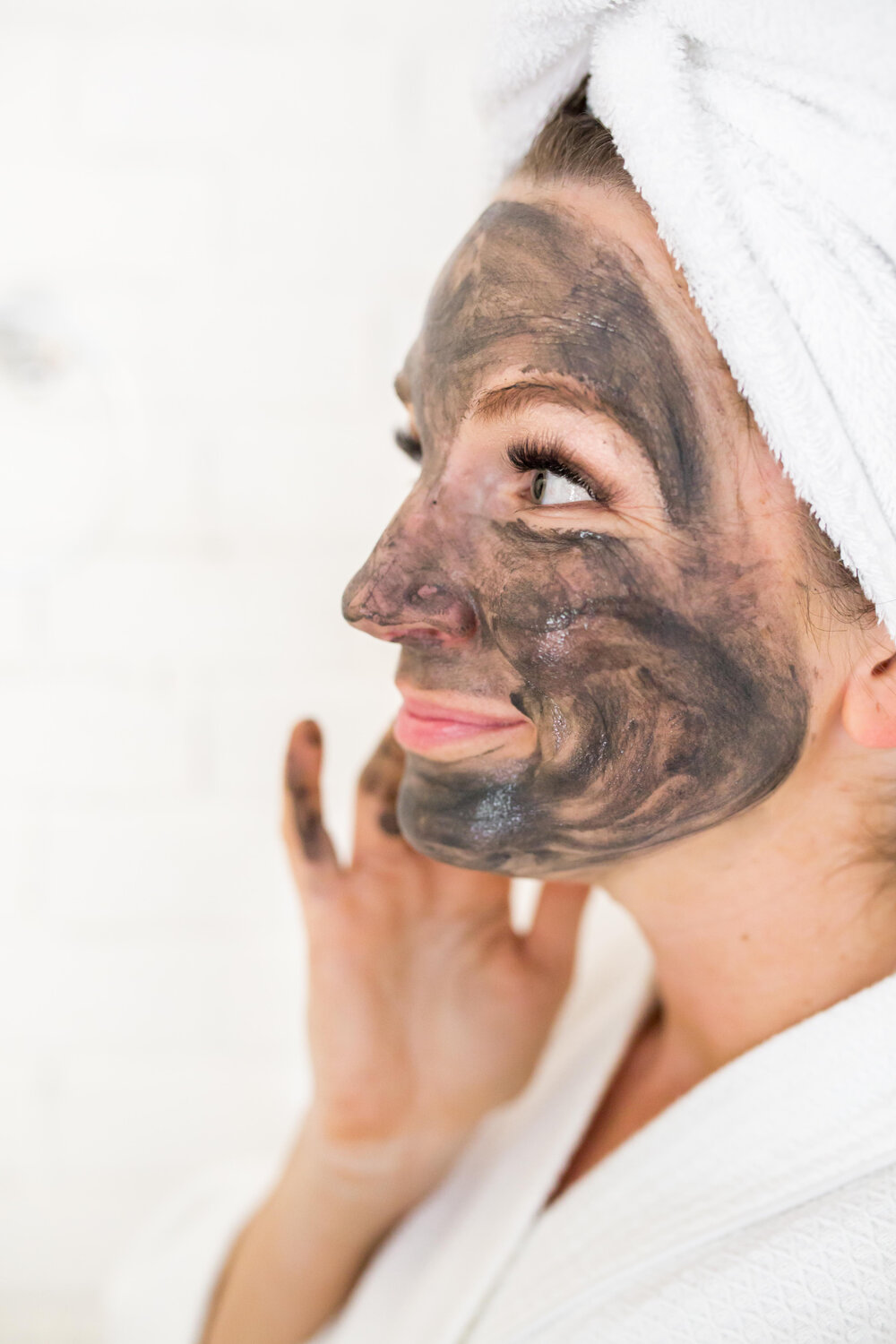 Our faces are a reflection of how we're doing, whether or not we're feeling well, and they tell others whether we've been stressed and not getting enough sleep, or whether we're well-nourished and taking good care of ourselves. Let's be real—we've all been all over the spectrum when it comes to how healthy our faces are.
One of the best and quickest ways to take care of your face is to use a face mask. We especially love our Purifying Charcoal Mask for removing impurities and toxins from the skin's surface as well as deep in pores. It also helps your skin retain its natural moisture as the good stuff soaks in!
This week, reset your skin, reboot your health, and pamper yourself with some much-needed self-care by setting aside some time to indulge in a soothing face mask. Face masks are great because they require you to take a break from your busy life and just enjoy the benefits of skincare.
We recommend cleansing your face first, applying a mask, and then finishing up with a rejuvenating face mist!
Here are 5 ways you can practice self-care this week to heal both your face and your entire being!
1. Purify your skin with charcoal: Our Purifying Charcoal Mask is a fun and effective face mask for ridding your skin of impurities and giving you a deep cleanse. This relaxing ritual will not only refresh your skin health, but it will also give your face a bright, youthful glow. And who doesn't need that midweek?!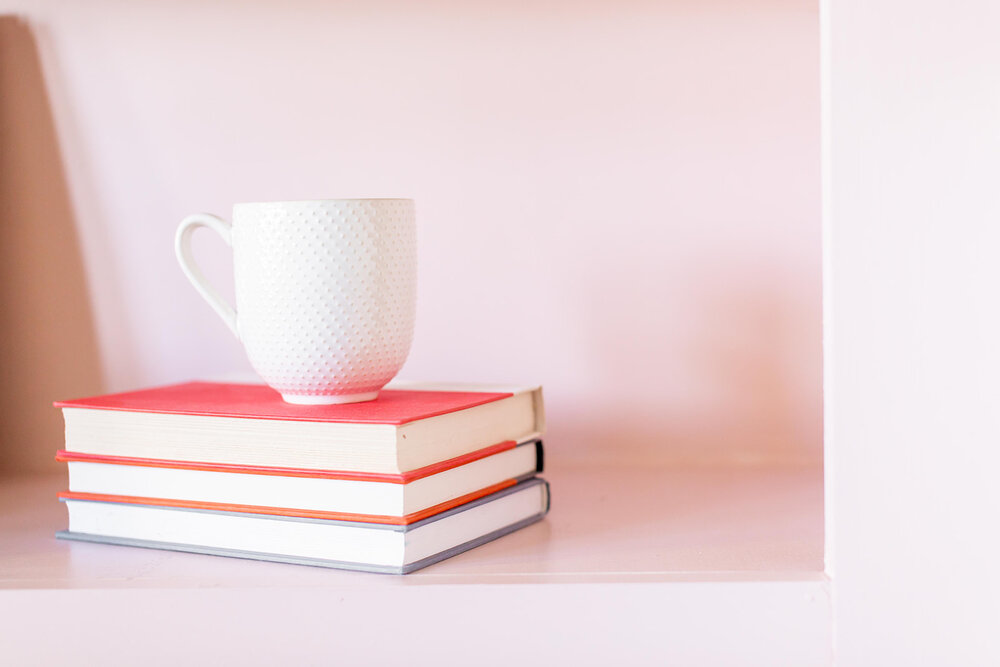 2. Pick up a book: When was the last time you read a book cover to cover? With so many binge-worthy TV shows, it can be hard to set aside time for reading, but giving your eyes and your face a break from the harsh light of a TV or computer screen is great for improving your wellbeing. Instead of turning on the TV, pick out a book that you've been dying to read!
3. Cleanse & detoxify your skin: Use the Detoxifying Clay Mask to give your face a deep cleanse and pull pollutants from your pores. This bentonite clay mask is beneficial for all skin types, and it can even be used as a blemish spot treatment! This means you can truly revive and heal your skin and step into the week with a fresh, radiant face!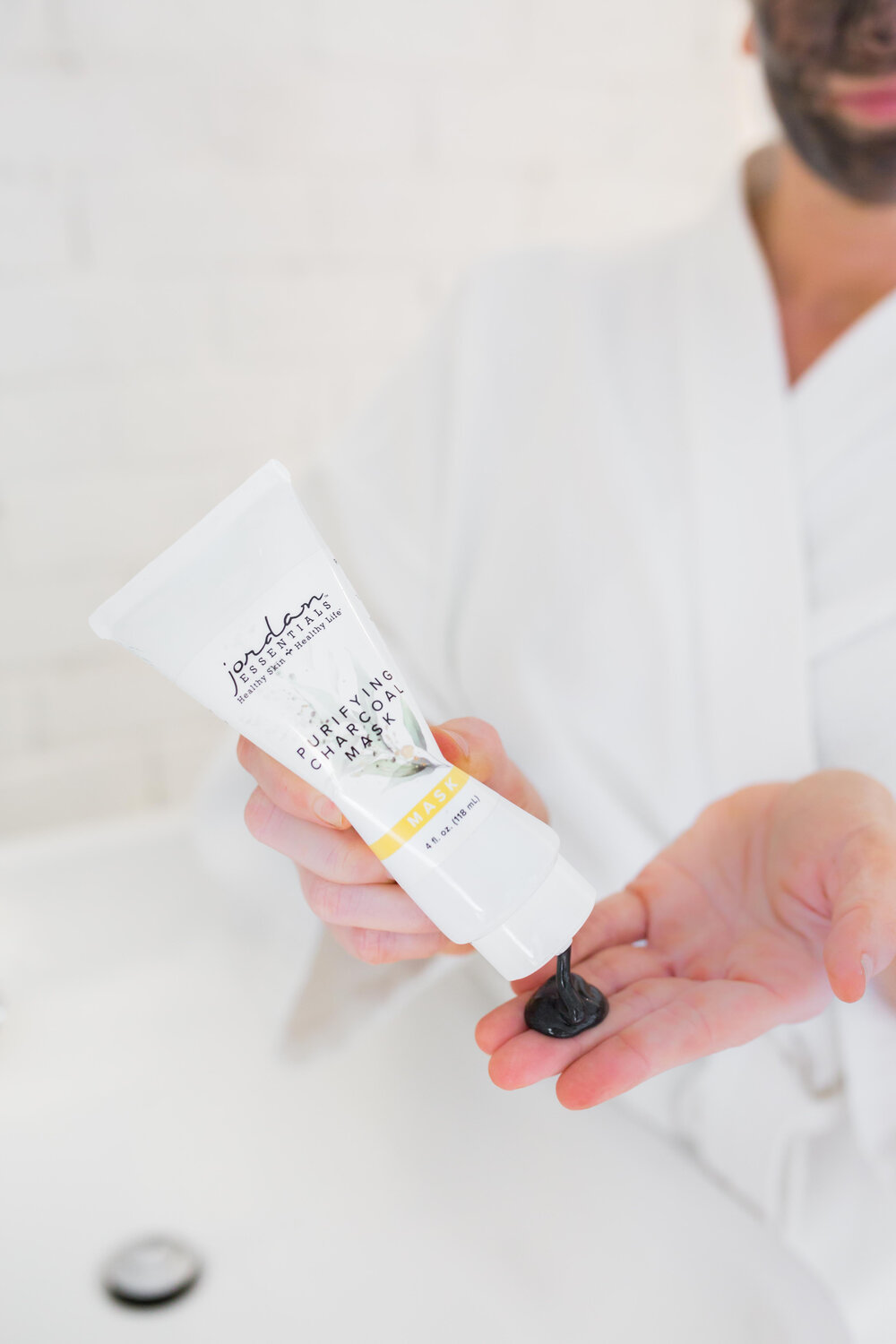 4. Say Om! This week, settle into savasana and take a break from doing anything at all. Whether you practice yoga or meditation, or you prefer to simply stretch and lie down, practice some form of gentle movement and follow it up with stillness in silence. This will do wonders for your mind and your body.
5. Turn up the music: When it comes to self-care, you may hear the same things over and over again, but we've got something new for you to try. Turn up your favorite song and just dance! Grab your loved one …or your furry friend, and get moving. You may feel silly at first, but dancing will invite laughter and will relieve so much stress and tension from your body and your mind.
What self-care practice are you doing this week to boost your wellbeing?
The lavender story begins in 1910 when René-Maurice Gattefossé plunged his hand into a vat of lavender oil after suffering a severe burn. He was amazed at how quickly, and with minimal scarring, the burn healed. His story spread and elevated lavender to its prominent position as the go-to essential oil for burns.
We don't know about you but minor cuts and burns happen all the time all summer long.  No need to watch your family  suffer with Lavender Essential Oil in your Mom bag of remedies.  Lavender is an "essential" (pun intended) oil for busy families during the summer months.
Cool it down! It is true that Lavender Essential Oil is fantastic for minor burns, including sunburn and windburn. To start the cooling and healing process quickly, mix one or two drops of Lavender Essential Oil with a quarter-size amount of your favorite unscented lotion like JE Skin Relief, and gently apply to the affected area.  The lavender will immediately begin cooling and soothing. Skin Relief will help nourish the skin back to health.
Want a quick spritz and premix?  Lavender Essential Oil Spray is safe to spray directly on the skin for that instant, soothing effect.  It is perfectly diluted for use around the home, car, or workplace.
Summer on-the-go stress freaking you out just thinking about it?  Lavender Essential Oil takes care of that too. It is calmness in a bottle! Enjoy its relaxing properties by placing a drop or two on a cotton ball, hold it gently in your hands, raise up to your nose and inhale! Ahhhh….the aroma fills your nose and calms your spirits!  You can take on anything summer can dish out!
Well…maybe not quite everything! If you get a little too energetic with playing in the park, exercising or yard work, tight and sore muscles can benefit from lavender essential oil also.  Partner lavender with Magnesium and you have the one-two punch. Jordan Essentials has made this easy with our premixed Lavender Magnesium Spray. This spray is diluted to be sprayed directly on the skin and is ideal for those hard to reach places like between the shoulders and lower back.
Moms can mix their own Lavender Magnesium lotion. Take a drop or two of Lavender Essential Oil and add it to five pumps of Naturally Unscented Magnesium Lotion, gently mix and apply to the sore muscle area. Fast relief is on the way!
Feel good knowing there are alternatives like Lavender Essential Oil that can be used by the whole family in a variety of ways.
Connect with your Jordan Essentials consultant today about adding Lavender Essential Oil to your next order. Be Mom summer ready!