6 Reasons Working From Home is the Best Decision You'll Make
The pandemic has pushed us all to our limits, and yet – we're still here pushing back! Women have shouldered an immense burden these past few years, and an unreasonable amount have been forced to stay home or lose their jobs. "The Female Recession" has us scaling back our careers to put family first.
But, caring for your family shouldn't mean that you have to sacrifice an income. What if you could balance your work AND family life by working for yourself, from home? Jordan Essentials has a solution for you!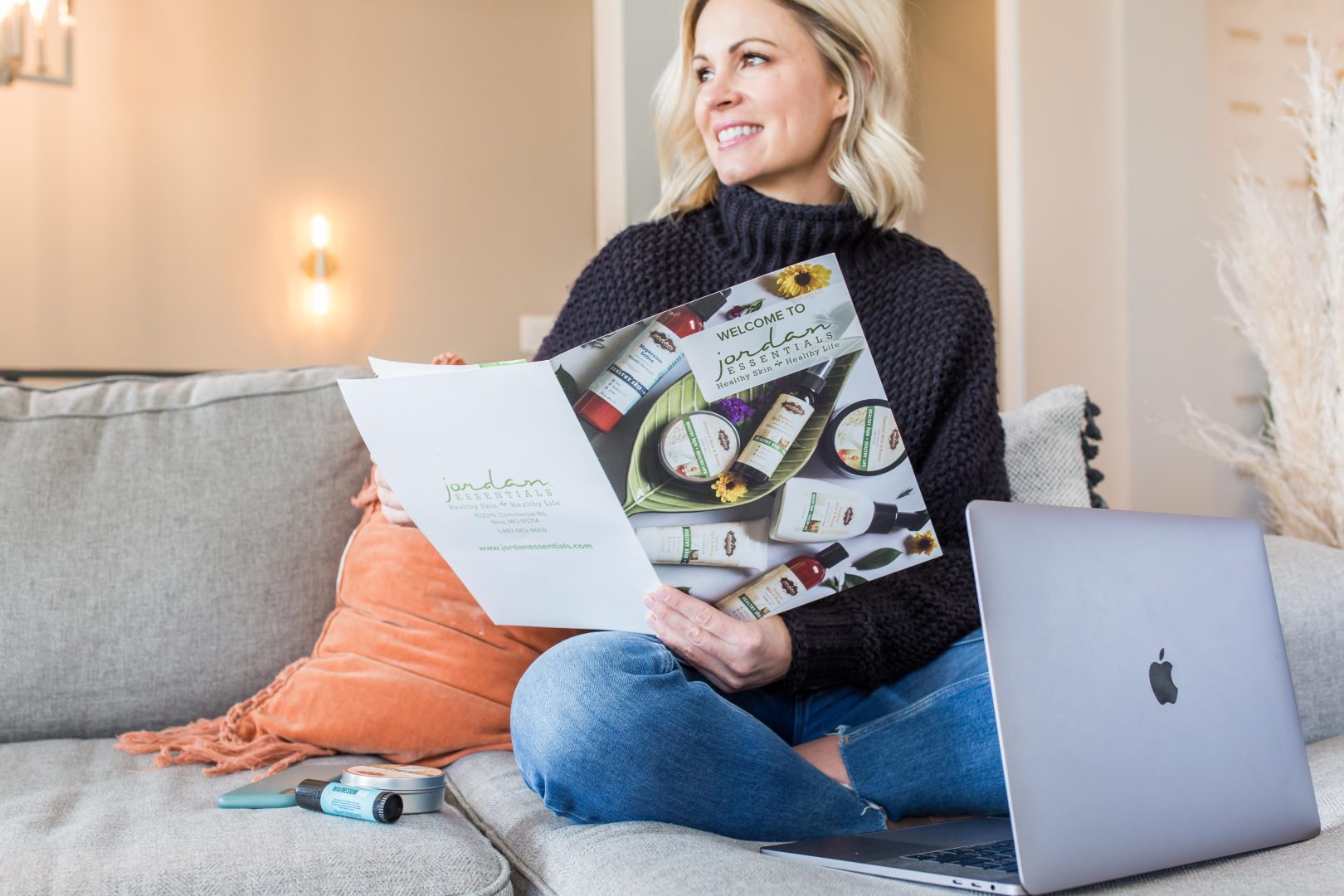 Here are six reasons working from home is in your best interests:
You're in Charge – When you run your own business, you get to choose when you work and how much time you spend on your business. Need to work around daycare and school pickup? Done! Have extra time Tuesdays, and a full plate on Thursdays? You make your schedule! It's entirely up to you. 
Income that Matters – Americans are spending an average of $371 more a month this year due to inflation. Do you know where that extra money will come from?  As a Jordan Essentials Representative, you can choose if you want this to be your side hustle OR full-time! You will earn 25%-35% commission on every order you and your customers place as well as 5%-12% on your team sales. Paid with every sale when you need it most.
Low Startup Cost – Can you start a business anywhere for $49? You can at Jordan Essentials! With options between two great starter kits – you can be selling and earning right away. Each Jordan Essentials Consultant gets a personalized website to direct their customers to. You can start earning as soon as you sign up. 
Supportive Community – Our Founder and CEO, Nancy Bogart, has a heart of gold and started Jordan Essentials because of her love for family and natural products. Our community is supportive, empowered, and passionate about your success. You will join a community of like-minded individuals and build friendships for life.
Fun Getaways & Rewards – We are passionate about rewarding your accomplishments with everything from amazing getaways, free products, discounts and more. Our latest trip was to Hard Rock Riviera Maya in Cancun, Mexico – full of fun and sun! 
Saving Money – Working from home can save you money! Gas, car maintenance, parking fees, lunches bought out – all those add up when you're heading into an office every day. Not with Jordan Essentials! You determine how much you need to travel to keep up your business goals.
These are just a few of the top reasons to join our community, and we would love the opportunity to chat with you more about why we love Jordan Essentials so much! Please reach out to us or your consultant if you have any questions or join our Discover Jordan Essentials Facebook group to learn more. We can't wait to introduce you to our Jordan Essentials Family so you can start your JE life today!