There are several ways you can detox your life – clearing the clutter out of your space, eating better and analyzing your diet, removing stress, and watching the ingredients in the products you use on your skin.  Changing any or all of these things can bring down your stress and anxiety levels and detox your life.

Let's get started with the end goal.
Easy, clean, healthy habits and routines that make you feel good and look good too.
Keep it simple and start with small steps. Over time, these small steps can make a big difference.
Little changes and knowing what to look for can make a huge difference.
Take inventory of what you are eating.  There are thousands of healthy recipes and weight loss, health programs out there.  Watching what you put in your body can be one way to detox. People often think about what they put in their body, but not as often as what they put on it!  What we put on our skin goes into our bloodstream and affects our body, health, and overall well-being.
A simple way to start your detox process is to turn over your products and check out the labels and ingredients.
If your products have any of the ingredients listed below, it is time to detox your skincare. These statements have not been evaluated by the FDA, but there is so much controversy and conclusive studies, we say when in doubt – throw them out!
1. Parabens – These are preservatives found in many cosmetic and skincare products and are known hormone disruptors. They can be linked to breast cancer and reproductive toxicity by mimicking estrogen receptors on cells as reported by the Campaign for Safe Cosmetics.
2. Aluminum – And not just the cans of soda and other drinks come in.  Aluminum is in your skincare products! Check your labels and see for yourself. This is most commonly found in antiperspirants. It works to block the pores, preventing the natural removal of sweat from your body.
3. Phthalates – This chemical is often demonized in the use of fragrance oils. The National Toxicology Program, in last year's 13th Report on Carcinogens, listed Di(2-ethylhexyl) phthalate (usually known as DEHP) as "anticipated to be a human carcinogen." A 2007 study also linked obese or insulin-resistant American men to higher levels of DEHP in their urine.

4. Sodium Lauryl Sulfate (SLS) & Sodium Laureth Sulfate (SLES) – These chemicals can irritate your skin, lungs, and eyes. Who wants that? Soaps and shampoos often contain these foaming agents. We feel the more suds the better…Not true. And, these chemicals wash down the drain and into other areas to pollute our environment.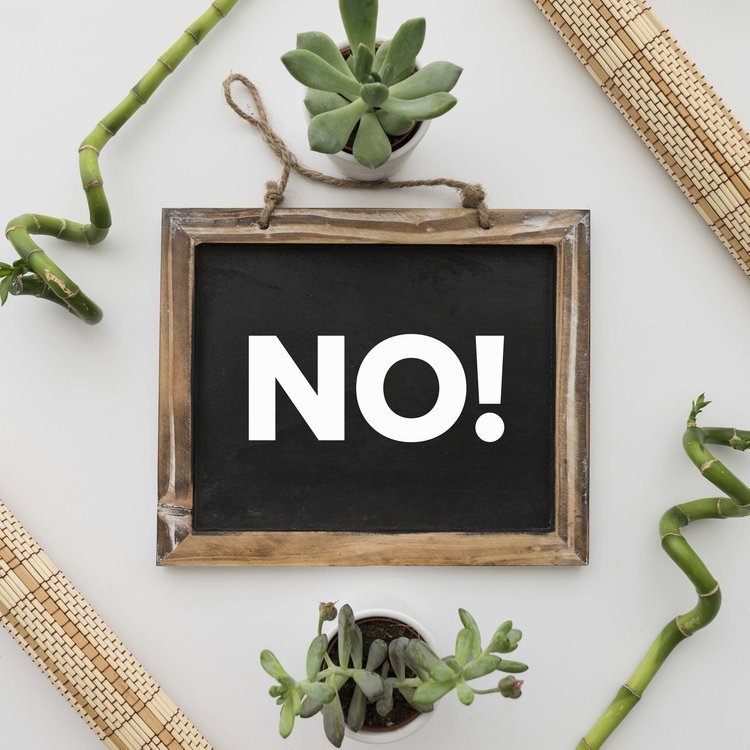 5. Mineral Oil – Besides being an environmental hazard, a 2011 study found mineral oil to be the largest contaminant in the human body! Human fat accumulates mineral oil over time basically from the skincare products you use on a daily basis.   Untreated mineral oils are listed as carcinogens by the World Health Organization. Most (and how do you really know) cosmetics probably contain refined mineral oil from petroleum which will also accumulate in the fat in your body. Mineral oil can easily be replaced by wonderful hydrating ingredients like jojoba, almond oil, and grape seed oil. The real kicker is the cost to the company.  Bottom line, find a company that cares about the consumer and adds yummy oils you would eat, not petroleum-based that accumulate in your fat cells.
It only takes a little time to learn the buzzword products to avoid. Then you will be a detox pro in no time when it comes to skincare! 

Jordan Essentials has these ingredients on our "never ever" No No List so you can count on us to help you in your efforts to detox.
Here at Jordan Essentials we like to clean our homes with natural products, but we also like to get the whole family involved! You know what they say – many hands make light work!
Here are some of our favorite ways to make cleaning day more fun and efficient for the whole family.
Make a list! Before you begin, talk a walk around the house with your family and make a list of every task that needs completing. Include everything from folding the laundry to sweeping the kitchen to tidying the playroom to cleaning the bathrooms.
Assign jobs! Make sure that your list includes a handful of tasks suitable for each age in your family, and then assign every member their tasks for the afternoon. For younger children, it is always beneficial to incorporate some visual aspects for their tasks. It can be as simple as writing their tasks in a unique color on a dry erase board. They also will be more effective when they are given specific tasks. For example – 'Clean your room' can be overwhelming for a toddler, but 'put your shoes in your closet,' and 'put your pillows on your bed' will be easier for them to grasp.
Provide supplies! Once jobs are assigned, determine what supplies everyone will need to accomplish their cleaning tasks. For little ones in specific, they love having their own tools. Here are some age-appropriate supplies and tasks.
Old socks for dusting: Throw old socks on your little one's hands, and have them go around the house dusting shelves, tables, blinds, and anything they can reach. If the dust and allergens give them the sniffles, simply use our Allergy Magnesium stick under their nose (children 2+).
Broom for sweeping: An adult may want to handle the mopping, but allow your child to practice sweeping at whatever age you deem appropriate.
Green and Clean for the kitchen table and other surfaces: Although Green & Clean is safe enough for a nursery, save this task for older children capable of spraying and wiping down surfaces. It can be used on everything from doorknobs to toys to cell phones and more!
Healthy Home Cleaner for the bathroom: Use the power of Tea Tree Oil to clean the sink, bathtub, tiles, and more! When it comes to cleaning the bathroom, save this task for someone 10+.
Offer rewards! It's amazing what a small reward can do for the motivation of a child and teen alike, so determine a fair reward for their complaint-free afternoon of cleaning beforehand. This can be anything from more screen time to sweet treats to a trip to the local zoo!
For younger children, you can also hide small rewards in the laundry or any area they may clean, so they can find these as they go. This can be chocolates or tokens they can turn in for rewards (books, toys, movie afternoon, etc)! Be creative and tailored to the likes of your children.
Make it competitive! Make cleaning fun by setting competitive time goals to reach. This is a great way to incorporate some tunes. Play your child's favorite song, and see if they can finish cleaning their room before it ends. You can also give each child a bucket, and have them collect toys or dirty laundry for the duration of a song. Whoever has collected the most items at the end, wins!
Maintenance routine! After a successful afternoon of cleaning, create a set list and routine that the family is expected to participate in as often as deemed necessary. Of course, you can also create smaller lists that can be completed more frequently such as weekly or even daily.
Every family is different, so it may take some time to figure out what works best within your home. Our best advice is to have fun and be confident that when you use Jordan Essentials products, you are using natural and safe products for the whole family.